New Forums
We've got now new forums fully integrated to the site. But beware, these new forums have much stricter rules and your forum boss is a norwegian historian taking his ruling practices from likes of Julius Caesar and Leonidas!
You can post using your website account, and set your avatar / signature on the site profile page.
The old forums contaminated with flames and trolls are still available, but will be archived soon.
Voodo Departs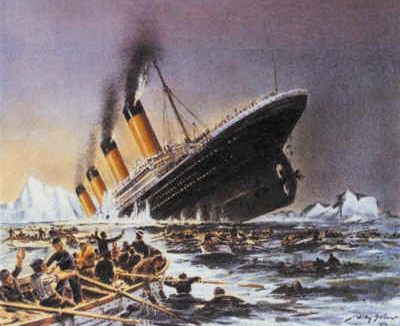 With over a year of activity within ENSL staff, our Head Admin Voodo decides to become a sailor and make money out of floating around the oceans. Rumours tell the ENSL doesn't pay him enough, but they are all nasty lies.
We thank him for all the work he has done (and all the fish), and hope he doesn't get pwned by an iceberg.
Site Upgrades
Now you can set all kinds of email notifications in your profile. Only notifications for contest challenges and private messages are enabled by default, but you can activate notifcations for news, articles, movies etc. Behind the scenes, all kinds of bug fixes and performance improvements were made.
Unfortunately there hasn't been any ladder games recently, but instead there have been 36 gathers during the past 2 weeks. Awesome job guys! I will keep on improving the gather, and now it is possible to vote for a captain, and eject one. Also if a player goes AFK while picking, another can automatically take his place.
IRC stats are available here for anyone interested. Webstats are not available for public, but for example search queries are interesting. Some fanboy had found us with "wltrs mouse sensitivity", other queries make no sense such as "que significa jumalauta", and I don't want to know what the person searching with "in wear jiriki" was looking for..
Server Stuff
We're moving to a new server (78.46.36.107) which is a juicy Intel i7-920 QuadCore with 8GB or RAM, which should be enough for NS2, even if the dedicated server turns out to be a resource hungry sherpa equal to old 1.03 NS1 HLDS. The server has already NS servers (ports 27015, 27016), and we're moving other services gradually.
While we're at it, I'd like take the opportunity to thank the following people for paying for the server and Clanhost NS Servers we've had, and we're talking about over thousand euros per year. They've made it possible to have all these services.
Also, if you got your own server, please add it to the server page. You can use the website to rcon the server and the website stores all kinds of interesting statistics about it. But more importantly, you can use that server in officials.
Stay tuned for more news next week.
Yours,
ENSL Staff